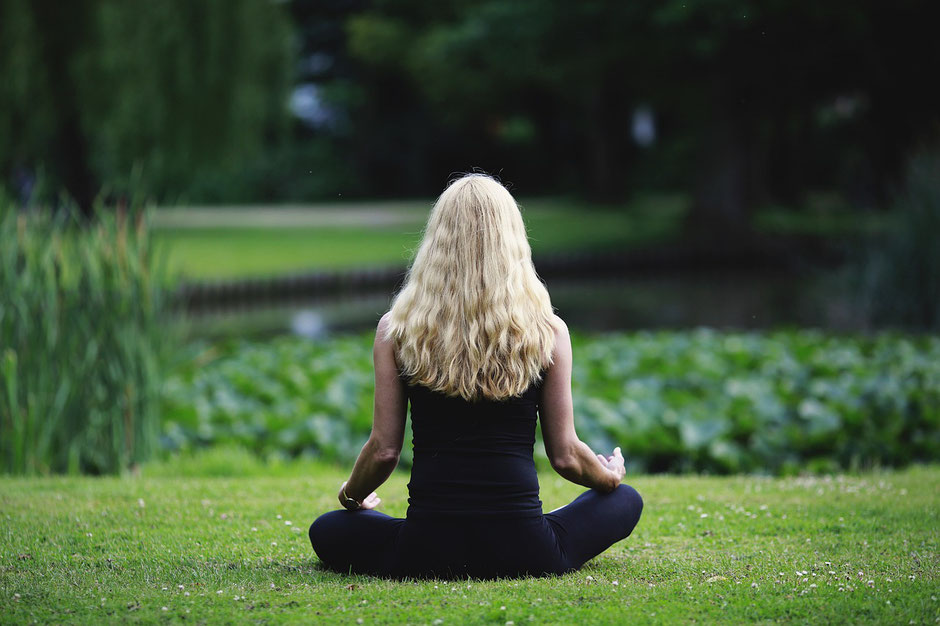 In the last few months I have been thinking a lot about the connection between sex and mindfulness. In order to learn more about the subject I went to a workshop, read various articles and books, listened to podcasts and I asked my dear friend Arianna Granziera many questions on the benefits and limitations of mindfulness.
Arianna is training to be a mindfulness instructor and I am very excited to announce that Arianna and I are going to team up to deliver workshops together in 2020! More soon.
Most people can probably agree on the fact that mindfulness is pretty great. Who wouldn't like to go through life more mindfully, more aware? No wonder that there's an entire market around mindfulness and meditation. More and more books, apps and courses are being published and sold. I've always found it tricky with these things. On the one hand it's great that people are talking more about mindfulness and well-being, and are taking better care of themselves and their mental health. On the other hand, from a capitalist point of view, mindfulness makes you less stressed and therefore more productive, so of course many employers are paying for their employees' mindfulness app subscriptions.
Nonetheless, I find guided meditations very useful for myself (my most played one is called "Mini Retreat for Mums") and to those who haven't tried mindfulness exercises, I can highly recommend it. Here's an overview from the NHS on mindfulness with some useful links for people who are new to it: The NHS on mindfulness
So how are mindfulness and sex connected?
We often have so many expectations when it comes to sex: We think the sex needs to be great (which means something different to everyone), your genitals need to 'function', everyone involved needs to experience an orgasm (or maybe even several) and maybe we want to connect with the person we're having sex with on an emotional level. Sometimes people even want a pregnancy to be the result of sex. Omg! That's a lot of pressure! Mindfulness can help us to calm down, relax, enjoy the moment, tune into our body and listen to what it is we really want and need right now.
being present
Where to start? Well first of all, mindfulness is all about being present. "Assuming that to have good sex you need to be present, and that a mind that wanders off to plan the next meeting in the office, put together the shopping list, or think about the amount of body fat, hinders the enjoyment of sex, I'd say that definitely mindfulness can help." says Arianna. And who hasn't experienced that? You masturbate or you have sex with someone, and your mind starts drifting off.
It is worth exploring why your mind is going somewhere else though. Maybe you actually don't want to have sex right now, not with this person or not in the way it is happening? Maybe your mind is going to a place that feels safer than the one you are in right now? If that is the case then this is not about mindfulness, but about deeper feelings that you might want to address. If something sexual doesn't feel right to you, trust yourself: you do not have to please anyone.
If your mind 'only' wanders because you are stressed, because there is so much to think about, or maybe you just don't know what to get your auntie for Christmas, then mindfulness exercises can help you with being more present and letting go of feelings of guilt because you haven't worked through your to-do list yet.
Feeling
Mindfulness is also about being present in your body. How does the fabric that touches your skin feel like? What kind of touch do you like and on what body part? Do you really feel what is going on in your body? Are you able to really tune in?
A nice way to explore that are massages. You can play with different types of touch, stroke your own or your partner's body with different materials and textures. Be creative, try staying with what you feel in this moment and enjoy.
acceptance
After talking to Arianna, I understood that the most important message of mindfulness is acceptance. Your thoughts are drifting somewhere else? That's okay. Be kind and forgiving to yourself and just come back to where you want to be. You didn't experience an orgasm today, but were so close? That's okay. Life isn't perfect, sex isn't perfect.
Mindfulness certainly isn't the answer to every sexual problem, and you shouldn't feel pressure to be mindful – that would totally defeat the object of the exercise. Moreover, you being mindful won't change the terrible state the world is in and it won't get rid of all the terrible and judgemental messages on sex, sexuality and sexual orientation that most of us grew up with. However, Arianna says that the biggest present she received from mindfulness was to learn to accept who she is and love herself for that. I truly believe that self-acceptance and love can be radical tools in making this world a better place. If mindfulness can play a part in that, then why not give it a try, right?
---
About the author:
Ursula Spindler (MA Sexuality Studies) qualified as a sex counsellor (isp) in 2017.
She is currently studying integrative psychotherapy in London and loves snails, coffee and sex-positive feminism.